ROCKING HORSE, PINK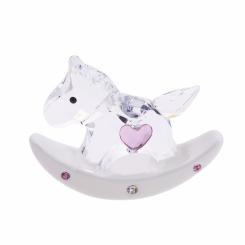 This funny piece of transparent crystals on both sides is decorated with pink hearts.
Made of white porcelain with crystals.
This is a wonderful gift for the birth of a baby.
Decorative object.
Size: 3.8 x 5 x 1.6 cm.
*All prices are subject to change without prior notice.


Ref. :5136924
Code :870172
Price :52 USD
Price

Quantity

ADD TO CART