Gucci Guilty Absolute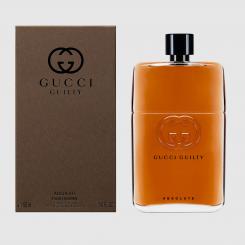 Leather accord and goldenwood are custom-mixed with natural extract of the Nootka Cypress.
resulting scent features ultra-dry woody notes.
The fragrance's composition is intensified with three forms of patchouli oils and earthy vetiver .
Available in 50 ml.

*All prices are subject to change without prior notice.

Type :EDP
Size : 90 ML
Code :312034
Price :105 USD
Price

Quantity

ADD TO CART