Caramel Bear Plush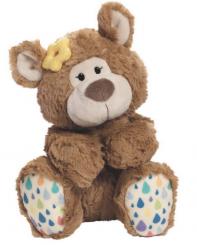 This adorable bear has super soft fur and brightly coloured big feet.
With a flower in her hair she is super cute and will make the perfect gift for young and old.
Age: 3 years and up.
dimension (H): 35 cms.
*All prices are subject to change without prior notice.

Ref. :40482
Code :670215
Price :22 USD
Price

Quantity

ADD TO CART